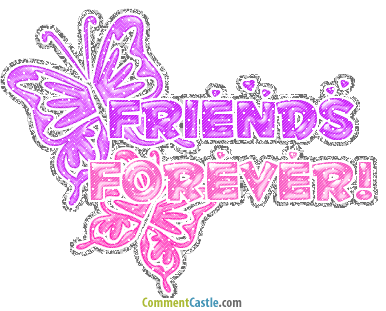 My friends rock...
They come and hug you when you are sad...
They laugh when you crack a joke...


They share everything with you..so that they can show the strong bond that exists..


They giggle when you say something naughty :P:D


They help you when you are in a fix...

They pull your leg when you have a crush..


They test your partner when you are in love


They wipe away your tears ...

And they even propose you or say "I love you" if you just had a heart break...and you can do nothing but just laugh it out... :P:D
Friends rock...
For me all my friends rock....
Ps:)
S
iddhesh
has taken a good step in doing this...I think you all should go through this post and try to follow it too :):)
And do pass this information to all your friends too :)
and paste this pic on your blog sidebar...
pps:)
wanted to post something else...but thanks to some very cool friends who made me say this :)